Does staging work according to the experts? Is it worth the investment to sell your home? How much should you spend and what areas should you stage? Will my home sell faster if I stage it? What if I can't afford to stage?
These are popular questions if you google search staging. They are all valid concerns, so why should you consider staging for your property when it is time to sell. The numbers speak for themselves as far as return. The average return for a sold property is 4 to 1 for every dollar spent on staging. This may not see like a lot but when you consider our local staging ranges from about $5,000 to $25,000 this is a real return which can be $100,000 or more.
As to timing, the research shows that staged homes sell betyween 73% and 83% faster than their non-staged counterparts. Wow, let's translate that to the local market. If the average historical market time in 12 months (for most property types) that means if you stage your home it will sell in 2.04 to 3.24 months or in 61 to 97 days. That is a great return when you consider the carrying costs (mortgage, taxes, insurance and maintenance (and maybe even HOA dues)). Not to mention the opportunity cost if you want to buy something else quickly.
Which rooms should you stage and how can you minimize the cost? The experts agree focus on the living room first. Then on the kitchen and dining and finally the master bedroom. But, be sure to de-clutter first and finish any repairs second. If all of the above is not in the budget focus on the kitchen and living room.
What if you can't afford it? We have had all types of clients with all types of financial profiles ponder this question. From Billionaires to working class this is always a common concern. But, again the overwhelming research shows that you CANNOT AFFORD NOT TO STAGE. From Coldwell Banker's research on 2,772 sold properties between $229,000 and $4,800,000 the research is staggering. The average non staged home sold in 31 days and the staged homes sold in just 14 days. The more exciting part about this is that the staged properties averaged 6.3% more than the seller's asking price.
Okay Trevor, the research is overwhelming but translate this to the real world and the Tahoe market!
My wife, Amy and I sold our house recently near Lakeshore Blvd and Mr. & Mrs. Duffields new lake front mega-mansion. We considered several things to do with realistic pricing, market timing and staging. The realization we came to is that timing does not matter. Most people think the summer is where it is at and there is more traffic during the summer. My wife even mentioned the flowers will bloom the trees are green etc., etc. But, in the going on 30 years I have sold Tahoe properties I have found it does not matter when you sell. In fact, sometimes in the middle of winter is better as there is less competition and more serious buyers looking. In the end, we listed out house in March. We chose a realistic price and then we hired a professional stager and instructed her to do whatever needed to be done. We spent several thousand dollars and lived in a staged home that we did not cook in and kept show ready 24/7. We listed the house at 11:00PM on a Thursday and 11 hours later we had an offer. The buyer knew the location and really liked the professional pictures and the staging. They mentally took possession the moment they saw it. And we closed 30 days later. A happy ending and allowed us to buy a newer home. All set in motion with a realistic asking price and staging. I have sold 1000's of homes in Tahoe and not very many in less than a day, so I know this formula works.
So, if you are considering selling your property, seriously consider putting some money into staging. We have a couple of stagers on standby that we use and they both have the same philosophy. Keep it simple. Keep everything open and spacious. A lot of times that clashes with living there but it is a matter of priorities. If you stay focused on the end goal which is a timely sale at the highest possible price, staging will help get you there. Our preferred stager does our quotes for free and once approved only charges you for her time and even allows an a la carte option if you don't want to take all of her suggestions. I can also tell you that she is 100% success rate and we have sold all of the properties she staged without exception.
If you have spent any time in the tract housing developments where you can walk through the staged model you will understand the psyche that this plays to. Believe it or not, even people buying multi-million dollar homes and condos also fall subject to influence from staging. I cannot tell you how many times the buyer for a staged home loses their mind if a particular chair or even the linens on the beds are not included when they buy a furnished home. This just goes to show you how much staging impacts a buyer's attachment to the way a home shows.
Just something to consider when you are getting ready to sell your home. Maybe you need staging from top to bottom or maybe you just need the right accents, but either way, we think it works and it puts more money in your pocket! If you are considering selling we can connect you with our local staging team in addition to reliable general contractors that can do small fix-it items in a timely manner. To put the final finishing touch we also recommend deep cleaning your home. If you do all of the above you now have a home that is ready for the market and will sell for the highest possible price because buyer's won't be worried about immediate repairs.
Trevor Smith is a Certified Residential Specialist, a Graduate Realtor Institute Graduate and a Broker Salesman in Nevada and a Broker-Associate in California since 1990. Trevor has been published locally in Tahoe Quarterly, The New York Times and the Wall Street Journal. Trevor is the president elect of the Incline Village Realtors and was the MLS Chairman for 2018. Smith Team Luxury Real Estate is a 4 person Broker/Agent team with a combined experience of 39 years. We represent buyers and sellers of resort real estate at Lake Tahoe in all price ranges and categories. We are the #1 team for Coldwell Banker Select in Incline Village, NV.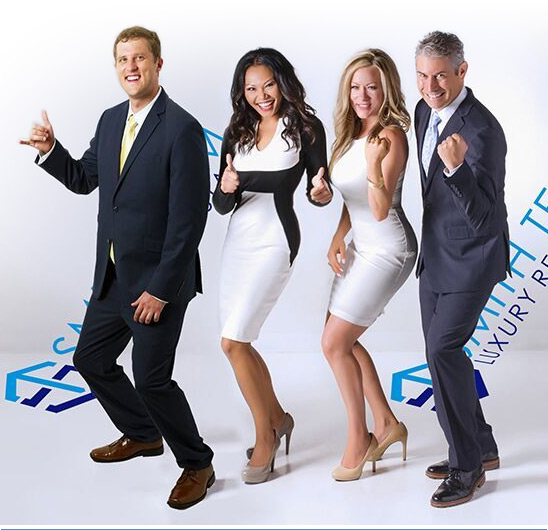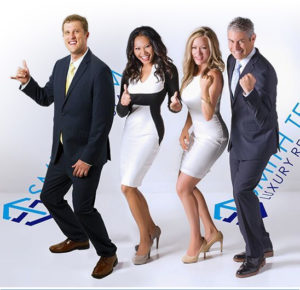 See our reviews and recent sales: https://www.zillow.com/profile/M-Trevor-Smith/#reviews
Sources used for this post: http://bit.do/cant-afford-not-to
http://bit.do/mountain-home-staging
http://bit.do/5-important-rooms-to-stage