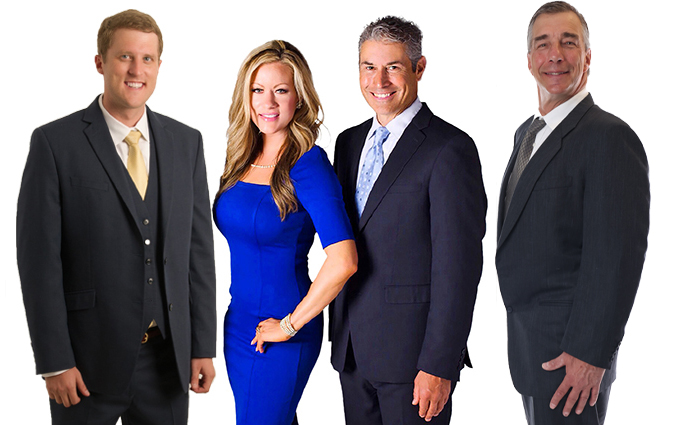 Our mission is to exceed our luxury client's and customer's expectations from start to finish. We do things a little differently for a reason. We want to do it right the first time and don't take any shortcuts. Our goal is to treat all of our contacts like our closest friends. In this way, we will do everything we should to protect and promote our client's interests and go the extra mile to make sure we made our best efforts on their behalf. The difference is clear and we have many repeat clients that buy and sell with us exclusively. This includes the who's who of Nevada/California including actors, athletes, politicians as well as many successful real estate industry professionals that really know what a good broker can do for you.
We are connected with the top brokers in luxury markets around the world. This includes all of the top brokers in key locations in California from Atherton, Marin, Alamo to other key Bay Area luxury markets. In addition, we actively network with the who's who brokers in Hollywood, Beverly Hills and Malibu through Trevor's connections growing up in southern California. We go even further with strong connections to to Asia with teams member's being born and raised and families still residing in different parts of the far east. Our network is exclusive and leads us to many outstanding buyer referrals for luxury deals all around Lake Tahoe. In addition, we are part of several luxury broker groups focused on high end properties both domestically and worldwide. This includes access to buyers in Asia, Dubai, Europe and other luxury markets across the globe. We use our direct networks to extend the reach of our global presence along with the world's largest luxury brand, Coldwell Banker Previews International. This may not mean a lot to anyone outside the industry but we believe the next luxury deal will happen as a result of our network. Our research shows that the typical luxury buyer does not make a move without contacting their current trusted broker in their hometown. That broker then reaches out to us to refer this type of special client and we take it from there. This is our process and we owe our success to this type of networking year after year.
We have been recognized for our expertise in social media marketing, been published in the Who's Who for Luxury Real Estate and are consistently a top producing team for the Select Group of Companies. We are technology innovators and continuously create new marketing venues and presentations for our client's benefit. We are the editor and publisher of Coldwell Banker's – Global Luxury Magazine , digital magazine featuring all of the exclusive luxury properties in the Lake Tahoe region. We distribute this to a worldwide network of Previews certified luxury agents. We have also been awarded #1 agent for the state of Nevada, and are consistent winners of Coldwell Banker's President's Elite and President's Premier awards. We are unique in our market and handle special properties and clients discreetly with the care and expertise that delivers a true luxury experience. Cheers to the Lake Life!
See what our clients are saying about us and the way we work.